Ariana is nominated for 5 VMAs!
Artist Of The Year
Video Of The Year (NTLTC)
Best Pop Video (NTLTC)
Best Cinematography (NTLTC)
Best Visual Effects (NTLTC)
The American singer and actress , has won 62 awards out of over 130 nominations.
The singer had just finished performing at her sold-out concert on May 22, 2017 when a suicide bomber detonated a homemade explosive device, killing 22 people and injuring 500 more.The 25-year-old explained she had always suffered from anxiety but revealed that her symptoms worsened after the attack, leaving her with "wild dizzy spells" and feeling like she couldn't breathe.
Ariana Grande revealed the track listing for Sweetener , her forthcoming fourth studio album.One Instagram user argued that Grande shouldn't have included a song about her fiancé,considering they've only been together for a couple of months.Grande replied "He's my fiancé. This is my album. I'm an honest and emotional artist and human being and if my openness in my work isn't for you, that's OK; I won't be offended. Still wishing y'all all the love in the world."
Sweetener is out on August 17.Check out the track list below.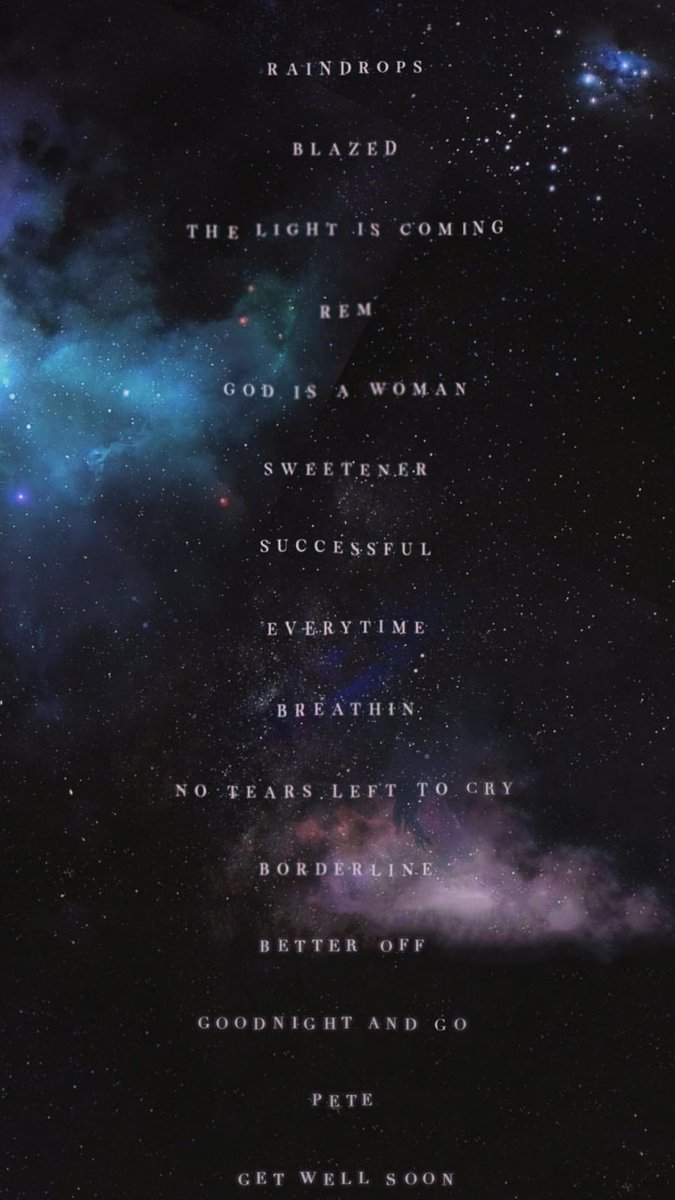 #ArianaGrande #Sweetener #Petedavidson #mtv